Our Services
Electric Trucks, Pallet Trucks and Vans
Electric Milk Floats, Golf Buggies and Tugs
Electric Commercial Vehicles
Utility Vehicles
Explosion Proof Trains
Boats
Spare Parts for Electric Vehicles
Batteries & Chargers
Long and Short Term Hire
Contract Maintenance
Telephone:
01993 850 025
01993 850 714
Fax:
01993 851 521
Email:
john.lenehan@electricvehiclesuk.com
Our Services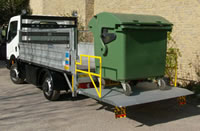 As the UK's leading electric vehicle experts, CBL can offer you a whole range of services, from repairing your existing vehicles to providing you with the perfect new or used electric vehicle.
Our engineers are all in house trained with many years experience with 2 ATEX approved engineers.
Repair and Servicing
CBL Electric vehicles engineers carry out on site routine service and repair from our fleet of mobile workshops which carry a comprehensive range of spare parts for most electric vehicles. Services can be a 1 of service on parts and labour basis to contract fleet maintenance on a contract price or set monthly cost to include all parts and labour.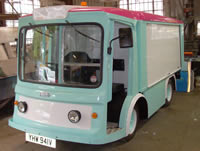 Major repairs or refurbishments can be returned to our workshop via our recovery lorry where we carry out major overhauls – re wire controller conversions and complete vehicle refurbishments. In our body shop section we carry out accident repairs- re builds and bespoke body work for specialist electric vehicle applications such as street traders vehicles, extended chassis to carry parts for industry, refridgerated bodies, bin carriers, tippers, etc.
New and Used Electric Vehicles
If you're looking to upgrade your fleet to include electric vehicles, or you're an individual looking for more environmentally friendly transport, we've got exactly what you're looking for. We can supply new vehicles for a whole range of uses from 500KG pedestrian controlled through to 7500Kg electric vehicles including the 3400kg all electric Nissan Cabstar.
We also supply used electric vehicles and carry a range of new and second hand batteries along with new and refurbished battery chargers.
.
Vehicle Conversions
CBL Electric Vehicles is also able to upgrade your current vehicles into quiet, efficient electric vehicles. We've converted 3.5 tonne Nissan Cabstars into electric special project vehicles and worked on a selection of trains and boats, so no job is too large or complex for us to handle.
Find Us
Our Services
Sale of Commercial Electric Vehicles
New & Used Commercial Electric Vehicles
Design and Build Bespoke Vehicles
Repairs
Maintenance
New Parts
Spare Parts
Vehicle Conversions
Our Services
Sale of Commercial Electric Vehicles
New & Used Commercial Electric Vehicles
Design and Build Bespoke Vehicles
Repairs
Maintenance
New Parts
Spare Parts
Vehicle Conversions